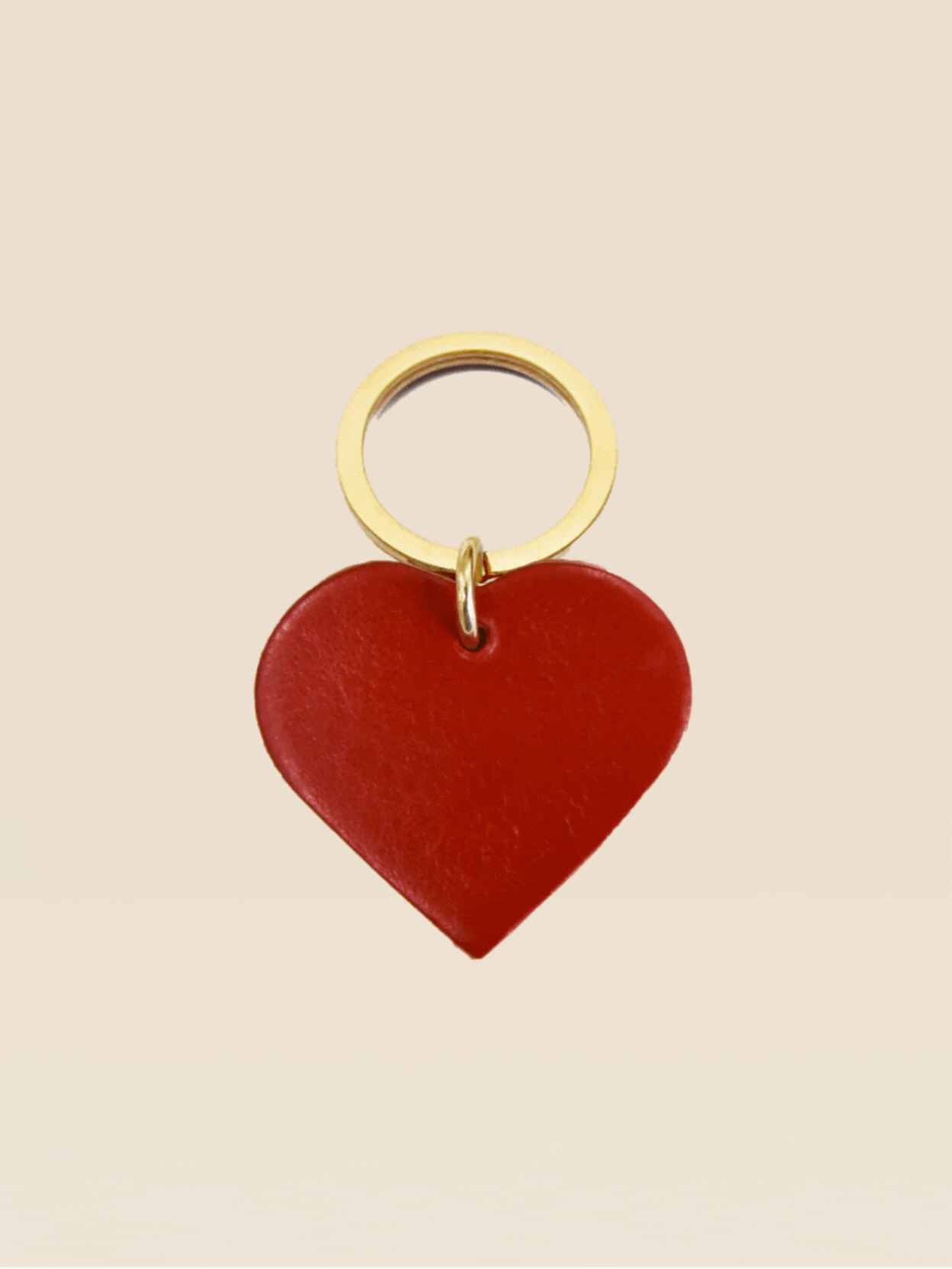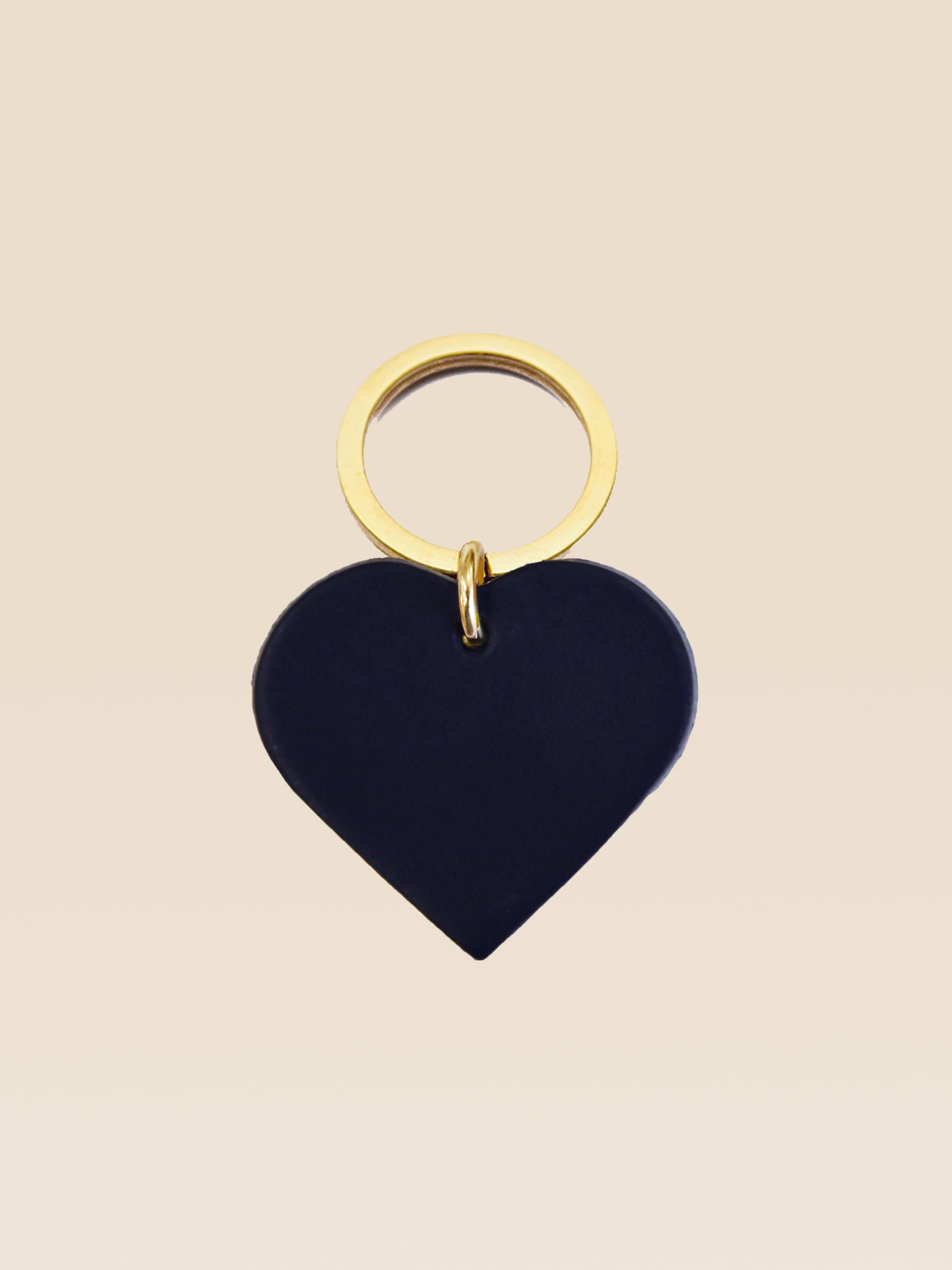 CUSTOMIZED HEART KEY RING
A nice key ring to offer to someone or to offer to yourself.

Manufacturing time 4 to 7 working days
If you need your key rings in express for a special occasion, do not hesitate to call 01 40 37 03 54
If you need a large number of key rings, do not hesitate to contact us via the phone number above or via the form in the Contact Us section
Each key ring is packed in a black linen pouch
- Handmade in France
- Vegetable tanned leather
- Gold ring
- Gold lettering
- 2 leather colors available
- Available symbols: dot, dash, & , apostrophe, hashtag, <3 and numbers
Customization rules: 6 characters on the first line with possibility to add a heart on the second line, only available in capital letters, the space counts as a character, the heart only counts as a line, 8 characters can be accepted for the following date format DD.MM.YY
- Leather width: about 4.5 cm
- Ring diameter: approximately 2.7 cm
The keyrings are handcrafted in our Parisian workshop. Because of this, the centering being done to the eye, there can be a slight shift of words which will however always be reasonable. The gold marking can show irregularities which brings a unique character to your key ring. Leather is a natural material that can have rough edges and will skate over time, blurring scratches that can mark the leather at first.
Handcrafted
All Fauvette Paris creations are handcrafted in our workshop in Paris. Each product is unique and may have slight roughness as well as small differences in appearance and color from one model to another, leather being a natural material that will develop a patina over time
All creations are made or semi-finished to order, an exchange or a credit note valid for 6 months will be possible in case of return. The manufacturing times are specified in each product sheet. If you wish to offer a bag or another product from our site for a special occasion, do not hesitate to contact us by email or by phone at 01.40.37.03.54 from Monday to Saturday from 11am to 7pm